Alisa Criscione | Real Estate Director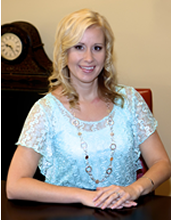 Alisa Criscione joined John Dermody Ventures in August, 2013 with almost 15 years of residential and industrial Property Management experience.  She obtained her Bachelor's Degree from the University of Nevada, Reno, where she studied Finance, Economics and E-Commerce.  Alisa also has her Nevada Real Estate License and Property Management Permit and is actively working towards becoming a Certified Property Manager, (CPM), from the Institute of Real Estate Management.  Alisa brings a strong background in financial analysis, computer information systems, and client relations.
Originally from Oregon, Alisa moved with her family in the summer of 1992 to Nevada.  She enjoys photography, traveling, and spending time with her family and friends.  Over the years, Alisa has been involved with charity organizations such as the Nevada Food Bank, Toys for Tots, and Habitat for Humanity.  John Dermody Ventures is pleased to have Alisa as part of our team.
Todd Nelson
Office Manager